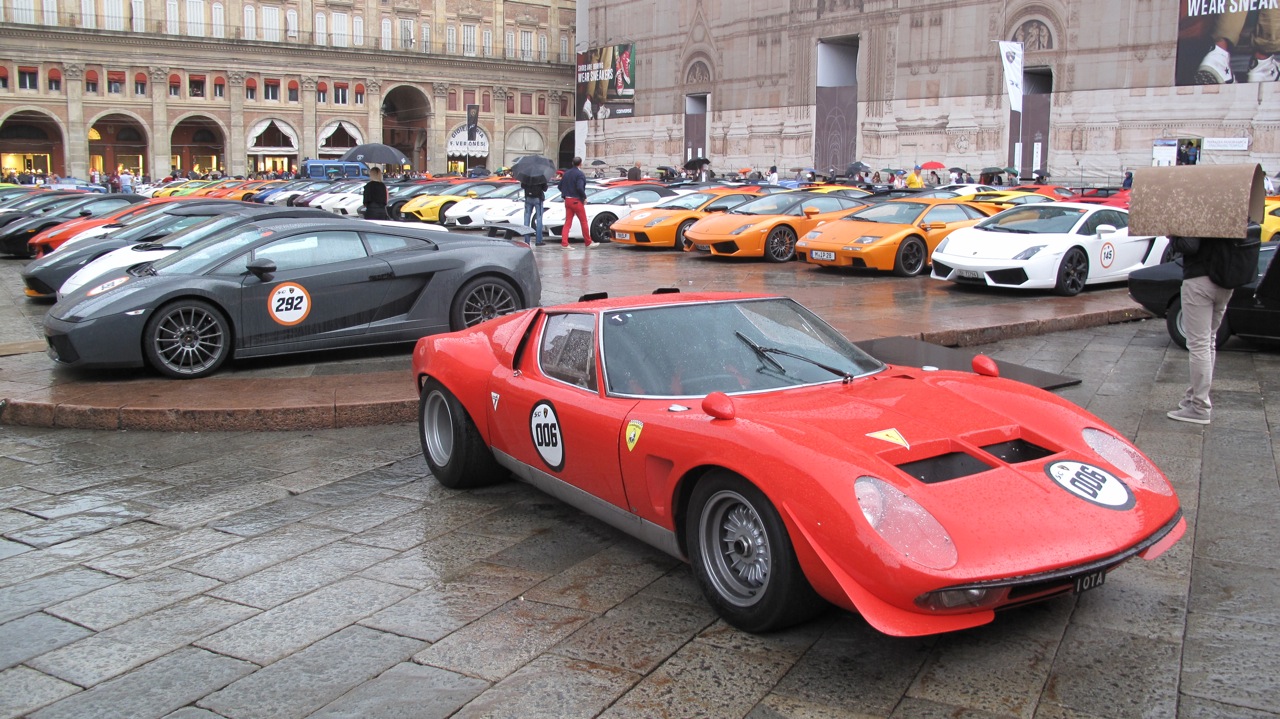 Have returned from 4 days of touring Italy participating in the celebrations of Lamborghini's 50th anniversary.
I was very fortunate to be invited by Piet Pulford to join him in his Bob Wallace Jota. What is ostensibly a Group B racing car the Jota made for a very visceral experience. Starting in Milan, over 350 Lamborghini's left Milan for Forte dei Marmi, day 2 was on to Rome and the last day finishing in Bologna, all via beautiful Italian B roads.
Among the mainly modern Lambos the classics were well represented, Iselero's, Espada's, Urraco's, GT350's, GT400's and Miura's in original LP400, S and SV specification. Unfortunately a number of Miura's broke down in the heavy traffic of Rome but were taken care of by the excellent support team provided by the Factory. The only incident was a collision that caused damage to a beautiful LP 400 Countach Periscopo, unfortunate but repairable. A fantastic 4 days of great driving in an extraordinary car in its natural environment.